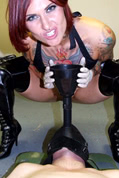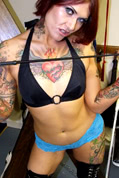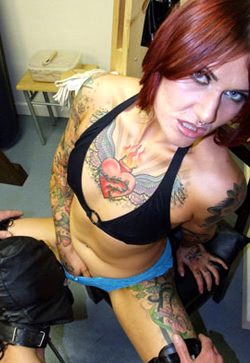 Get on your knees, sissy boy. Quickly! Don't waste My time. I'm Mistress Red. I will own your cock, cum and pleasure. You think you're ready to serve? Well, I'll make sure you are. I'll enjoy putting you through My fucking paces! I can't wait to dress you up and teach you what it means to be devoted to a beautiful kinky dominatrix. You crave punishment. I've got your number and your balls in my hand. Call if you dare, you sniveling piece of shit. Let's find out what you're made of, shall we?
AGE:

28

STATUS:

Unknown

SEXUAL PREFERENCE:

I'll control every aspect of your pleasure. Disappoint Me and you'll be punished with my strap-on. Does that make you hard? Hmm…I wonder if I'll let you cum!
Pro. Femdoms! Total Domination!
You crave a strict Domme to give you pain and pleasure. You long to obey and be fucked. We know what you desire and we've got the kinky dominatrix you need. Get ready to serve, you pathetic sissy boy then call the domination fetish chat line for the ultimate sub experience! Are you sure you're up to task? Never mind, our Mistresses know exactly how to whip you into shape…literally! Get on your knees and ring now.